Cryptoplanet - an initiative of the Long Future Foundation - seeks to understand the sustainability of cryptocurrencies and blockchain technology.
If you want to know how to get involved with cryptocurrency and blockchain without having a negative impact on the planet, Cryptoplanet is a key resource.
Subscribe to Long future and get the report today: Cryptocurrency & Sustainability.
-------------------------------------------
Where it all began...
In December, 2013, Long Future Executive Director Guy Lane first discovered and wrote about the terrifying carbon problem associated with cryptocurrencies based on Proof of Work, in particular Bitcoin. Since then, his findings have been confirmed by others. Read the first ever news report on Bitcoin's terrifying carbon problem.
New data confirms the theory that Bitcoin could consume all the world's electricity.
The graph is from Power Compare.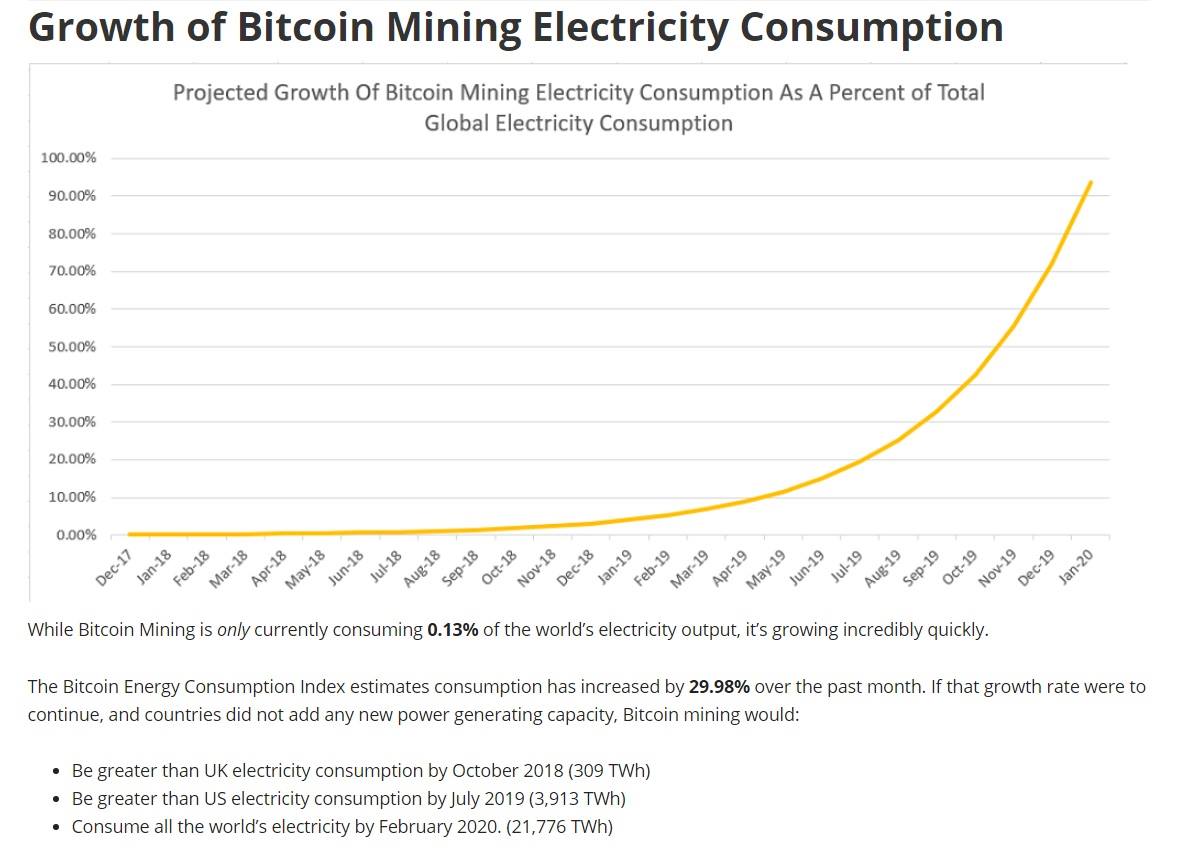 "One would think that Bitcoin had been designed by a race of beings that lived in an orbiting space station powered by fusion reactors. Proof of Work cryptocurrencies have no place on a planet with a biosphere. With that said, some of the cryptocurrencies that use different proofs could prove to be very valuable for the transition to a sustainable economy. Cryptosustainability really is a very important field of enquiry."
Guy Lane, Executive Director, The Long Future Foundation.